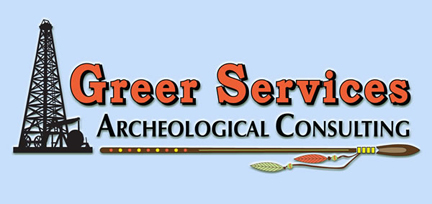 We traveled to San Cristobal de las Casas in the state of Chiapas to visit our former anthropology professors, now retired from the University of Missouri-Columbia, Dr. Bob Benfer and Dr. Holianna Furbee. Louanna's linguistic study of a local language brings them to this town every year. While she worked, John, Mavis and Brian joined Bob to visit local Mayan ruins.
Click on photo for enlarged view and details.

In September, 2003, a group of mainly archeologists gathered to tour the painted caves of northern Spain. The trip was organized after several of us had traveled together to France in July, 2001, and decided we wanted to see the Spain caves, especially Altamira. Logistical arrangements were made by Walking Softly Adventures, and Dr. James Keyser (Oregon) began writing and sending our credentials to get us into the Altamira cave, which is closed to the public since a replica was made in the early 1980's. However, before we left, a bacteria was found in the cave closing it even to researchers until it can be contained. We decided to go ahead with the other caves in the area (some open to the public, others to researchers). Our son Brian came on the trip, which is where he met our daughter-in-law Melissa, a student of rock art, at that time from Oregon.
Click on photo for enlarged view and details.

The International Rock Art Conference sponsored by IFRO (Insitut Français pour la Recherche Odontologique) was held in Agra, India in November 2004. After a week of conference papers, we toured rock art and historic sites across the northern part of the country from Agra to Calcutta as part of a Conference sponsored field trip. After two days of looking at rock art south of Agra (the home of the Taj Mahal), we traveled by train to begin our journey, which was then conducted in small 4x4 vehicles across the country. The second-class train ride (we were told no one rides first class because it's lonely), complete with not enough sleeping spaces and too many cockroaches, was a quick way to get us to the main rock art area. A conductor told us that in his 25 years with the train, we were the first Westerners he had seen on the train. Staying in areas not accustomed to western tourists, we visited many sites in the Orissa area under the guidance of Sadasiba Pradhan, the local rock art expert, who treated us to a dinner at his house before the end of the tour. Although English is an official language of India, in the northern area where we were, it is not readily spoken or understood. Hindi is the common form of communication.
Click on photo for enlarged view and details.

In the summer of 2004 we traveled with a group of archeologists to visit the famous archeological remains of Italy from Rome to Pompeii.
Click on photo for enlarged view and details.